Flash Player Required
This object requires flash player.
Adobe Flash Player is free, and can be dowloaded
here
.
Crestview Elementary School
2014-2015 Crestview Local District Events Calendar and Annual Reports
2014-2015 KINDERGARTEN REGISTRATION INFORMATION
Please click the link below to access supply lists for Crestview Elementary Students:
Classroom Fees/Supplies List 2014 - 2015
Like us on Facebook
For more updates, events, and photos from Crestview Elementary, find us on Facebook at facebook.com/crestviewelem.
---
Directions to Crestview Elementary
Accelerated Reader (for in-school use)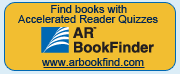 Last Updated: 11/6/2014 9:23 AM