1575 State Route 96, Ashland, Ohio 44805 - 419-895-1700 or 419-281-6206 -
Contact Us
Flash Player Required
This object requires flash player.
Adobe Flash Player is free, and can be dowloaded
here
.
Crestview Elementary School
Crestview Community Day
Update - Due to the poor weather forecast, the Crestview Athletic Booster Club has decided to cancel all outside activities tomorrow except athletic events. There will be no Carnival Games, Inflatables, Pancake Breakfast, fun run. We apologize for any inconvenience this may have caused.
The Crestview Athletic Booster will sponsor their Annual Community Day on Oct. 3rd.
The day starts with a Pancake Breakfast featuring Kate's Cakes (by donation). There will be carnival games, face painting, bounce houses and much more starting at 9am.
A Halloween-themed fun run starts at 10am - 2 mile for adults / 1 mile for students (Walk-Up Registration Only). Awards will be handed out for the best dressed as well as top place finishers in each age group.
There are athletic events all day long including volleyball in the morning, and JV, JH and Pee-Wee football. Please bring the family for a great day of food and fun.
---
2015 Cougar Country Craft Show (Sponsored by Crestview Music Boosters
Click on the link above for information regarding application for floor space rental.
---
Please click the link below to access supply lists for Crestview Elementary Students:
2015-2016 Crestview Local District Events Calendar/Annual Reports
2015-2016 School Fees & Classroom Supply Lists
2015-2016 Enrollment Information and First Day of Classes
(Gr. K-9) Wednesday, August 17 & (Gr. 10-12) Thursday, August 20
Registration of new students – New student registration will take place in the Board of Education office for the 2015-16 school year. Please bring the following paperwork with you when coming in to register a student:
Birth Certificate

Immunization Records,

Proof of Custody in cases of divorce or separation (this must be signed by a

court magistrate), and
Proof of Residency in the Crestview School District (i.e., tax duplicate, a utility bill in your name, sales agreement on new property).
Please call Mrs. Zellner or Mrs. Bernhard at 419-895-1700, ext. 17002/17000 to make an appointment for registration.
August 17 & 18 Staff In-Service Days – All school staff will be involved in professional development in the morning on the 17th. On Tuesday, August 18th all staff will be involved in training and professional development all day. Office hours will be limited on these days. If you need to call
or come in to the schools, please call or visit before the 17th of August.
Information on Tuition Students ~ Students living outside the Crestview School District can apply to attend Crestview as a paid tuition student. The State Department of Education sets Crestview's tuition rate for the 2015-16 school year. To date we have not heard what the set price will be. Parents wishing to send their student here and pay tuition, must send a letter to the Superintendent, Crestview Local Board of Education, 1575 State Route 96, Ashland, OH 44805 and obtain board approval before being enrolled. Please contact the board of education office for more details.
Like us on Facebook
For more updates, events, and photos from Crestview Elementary, find us on Facebook at facebook.com/crestviewelem.
Crestview Athletic Booster's Brick Campaign
---
---
Directions to Crestview Elementary
Accelerated Reader (for in-school use)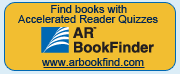 Last Updated: 10/2/2015 11:55 AM