1575 State Route 96, Ashland, Ohio 44805 - 419-895-1700 or 419-281-6206 -
Contact Us
Flash Player Required
This object requires flash player.
Adobe Flash Player is free, and can be dowloaded
here
.
Crestview Elementary School
Blizzard Bag Update
January 28, 2015 - Crestview's Make-up Day Plan for school days missed due to poor weather conditions calls for make-up assignments, known as Blizzard Bags, to be assigned for the 7th, 8th, and 9th days of school cancellations.
We've made several adjustments of our process this year in response to the experiences and feedback on last year's assignments.
Purpose
Blizzard Bags are intended to fill in some of the gap created by missed instruction when school is closed. Blizzard Bags should include relevant tasks which can be completed by the student with some level of independence in most situations. All Blizzard Bags should reflect material in the classes that is either Reinforcement, Enrichment or Extension, or Exploration/Introductory.
More information, deadlines, schedule of make-up days, and online repository of assignments: Blizzard Bag Central.
2014-2015 Crestview Local District Events Calendar and Annual Reports
2014-2015 KINDERGARTEN REGISTRATION INFORMATION
Please click the link below to access supply lists for Crestview Elementary Students:
Classroom Fees/Supplies List 2014 - 2015
Like us on Facebook
For more updates, events, and photos from Crestview Elementary, find us on Facebook at facebook.com/crestviewelem.
---
Directions to Crestview Elementary
Accelerated Reader (for in-school use)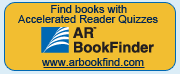 Last Updated: 1/28/2015 10:36 AM