1575 State Route 96, Ashland, Ohio 44805 - 419-895-1700 or 419-281-6206 -
Contact Us
Flash Player Required
This object requires flash player.
Adobe Flash Player is free, and can be dowloaded
here
.
Crestview Elementary School
Crestview Athletic Booster's Brick Campaign
CANCELLED - YOUTH BASKETBALL CAMP - JUNE 23RD - 25TH
---
March Performance Based Assessment to Begin
Crestview Elementary 3rd Graders will complete Performance-Based tests in Math on March 13 and 16. These mathematics assessments will be completed in two sessions of a little over an hour each, spread across the two days.
3rd Grade reading will be assessed through the more familiar Ohio Achievement Assessment (OAA) format that has been used for the last several years. These assessments typically occur at the end of April or beginning of May.
A spring round of End-of-year Math assessments will occur in May.
As We Begin Ohio's NextGeneration Assessments...
Testing for students in grades 4-9 kicks off next week. Grade 3 will follow in mid-March. Our March testing window will run March 3-17.
The Ohio NextGeneration Assessments implemented this spring include English and Math tests developed by the PARCC Consortium, of which Ohio is a governing member, and state-developed Science and Social Studies tests.
The PARCC assessments have gained quite of bit of attention in recent weeks, much of it from parents who are concerned about the amount of time and stress the assessments are putting on Ohio's students.
The tests, especially in this first year, have some shortcomings that the district acknowledges, most notably the amount of time associated with these new assessments, and a turnaround timeline for results that will make the data unusable for positively affecting instruction next fall. We see that, and so do many of you.
Our faculty and administration believe that good assessments should ultimately provide good information on student learning that our teachers can fold back into improving instruction for your child and his/her peers. Good assessment is an essential part of good instruction.
There are some positives to these NextGeneration Assessments:
A great deal of work has gone into improving the quality of test questions students will encounter this year, ensuring that students can apply what they know, not just repeat it back. Crestview has been fortunate to have staff members on both the PARCC and State-level advisory teams who have overseen the quality standards for these test items.

In future years, student results will be available to schools just a few days after testing concludes - possibly before the end of the school year. This will make state learning measures more useful than they've ever been for schools.

While we will see an increase in the overall time spent testing, students now have multiple shorter opportunities to demonstrate what they know - test success is no longer limited to one opportunity on a single day of the year.
We are fortunate in our district to have implemented a focus on improved use of technology in day-to-day instruction prior to having it become a necessary consideration for online testing. This has allowed us to focus first on looking at technology as a tool to benefit student learning, rather than allowing test-prep to drive our technology decision-making.
It has been our approach and focus this year, and in years past, to do what's right for kids. We want to offer good instruction because that's what our students deserve, not because it's required for test performance. We want our students to feel confident in their skills and have a balanced perspective on the role of testing in their education.
Increased outside pressures from the legislature continue to compete for our time and focus, but our commitment to students and community remains.
For those families who wrestle with how to best voice your concerns about state testing and the impact it has on instruction, we encourage you to make contact with your state legislators and the state-level board of education to appeal for assessment models that make good, usable measures of student learning the primary focus, and insist that testing for the purpose of accountability always takes a backseat to that student focus.
We thank you for the opportunity to educate your child and the trust you have placed with us to fulfill that role. The changes in this new educational landscape are challenging for us as well, and we are glad to be navigating those changes with a terrific and supportive community around us.
Kindergarten Registration
for
2015-16 SCHOOL YEAR
Crestview Athletic Booster Club's
The Crestview Athletic Boosters are once again proud to offer members of this great community 3 Color Options Available, in 2 Cubic Feet Bags for a price of $ 4.25 per bag (pick-up) or $6.25 per bag (delivered and spread.) If interested please click on the link below to find our pamphlet describing your options.
Blizzard Bag Update
January 28, 2015 - Crestview's Make-up Day Plan for school days missed due to poor weather conditions calls for make-up assignments, known as Blizzard Bags, to be assigned for the 7th, 8th, and 9th days of school cancellations.
We've made several adjustments of our process this year in response to the experiences and feedback on last year's assignments.
Purpose
Blizzard Bags are intended to fill in some of the gap created by missed instruction when school is closed. Blizzard Bags should include relevant tasks which can be completed by the student with some level of independence in most situations. All Blizzard Bags should reflect material in the classes that is either Reinforcement, Enrichment or Extension, or Exploration/Introductory.
More information, deadlines, schedule of make-up days, and online repository of assignments: Blizzard Bag Central.
2014-2015 Crestview Local District Events Calendar and Annual Reports
Please click the link below to access supply lists for Crestview Elementary Students:
Classroom Fees/Supplies List 2014 - 2015
Like us on Facebook
For more updates, events, and photos from Crestview Elementary, find us on Facebook at facebook.com/crestviewelem.
---
Directions to Crestview Elementary
Accelerated Reader (for in-school use)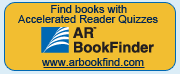 Last Updated: 6/12/2015 6:41 PM